Take Control.
Migraine Buddy has simplified your migraine tracking. Now, take control of your migraines by using the deeper insights made available to you through our monthly reports.
How Can It Help?
Here are some of the questions our reports are designed to answer:
You will see the top 10 triggers of users with similiar triggers as you.

As your triggers change over time, you may be compared to a different set of users.

This ensures that these trigger suggestions would always be relevant to you.
Your triggers will be mapped to the different pain intensities.

This lets you know which triggers are more likely to cause you more pain.
Your migraines will be charted against temperature, barometeric pressure and humidity.

This allows you to see whether changes in weather is closely followed by a migraine.
and many more!

If you would like these reports for your school or workplace or any other questions about the reports, please let us know here!
1. Triggers and Symptoms Report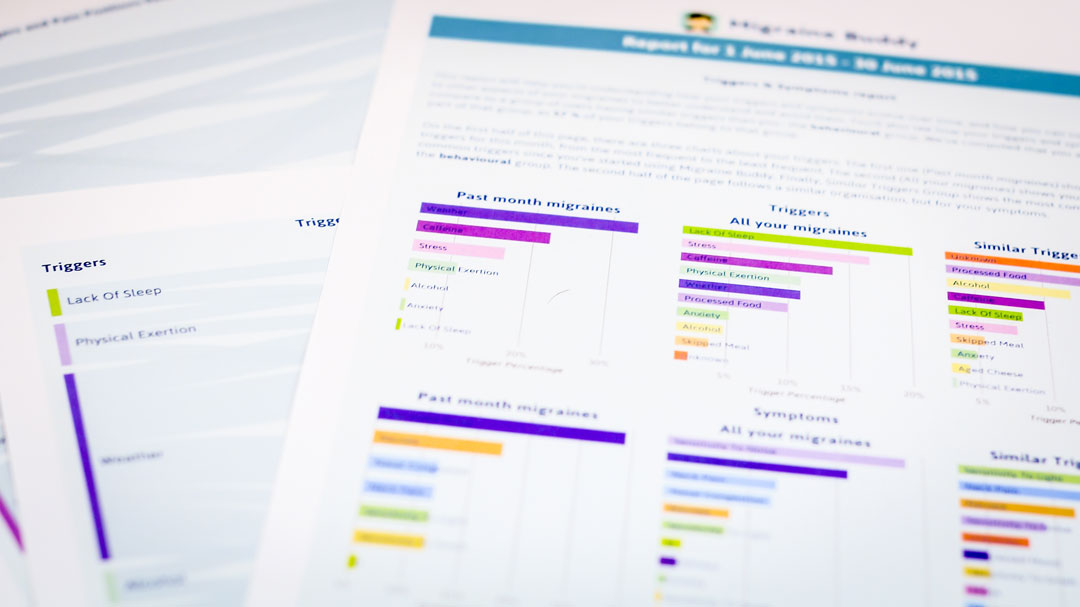 2. Weather Changes Report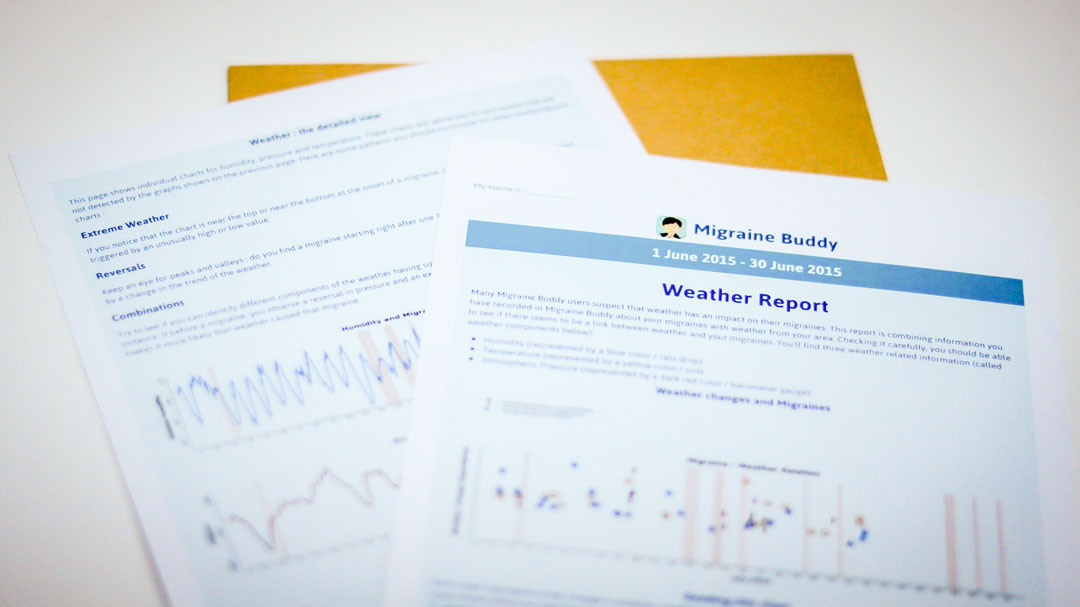 3. Migraine Listing Report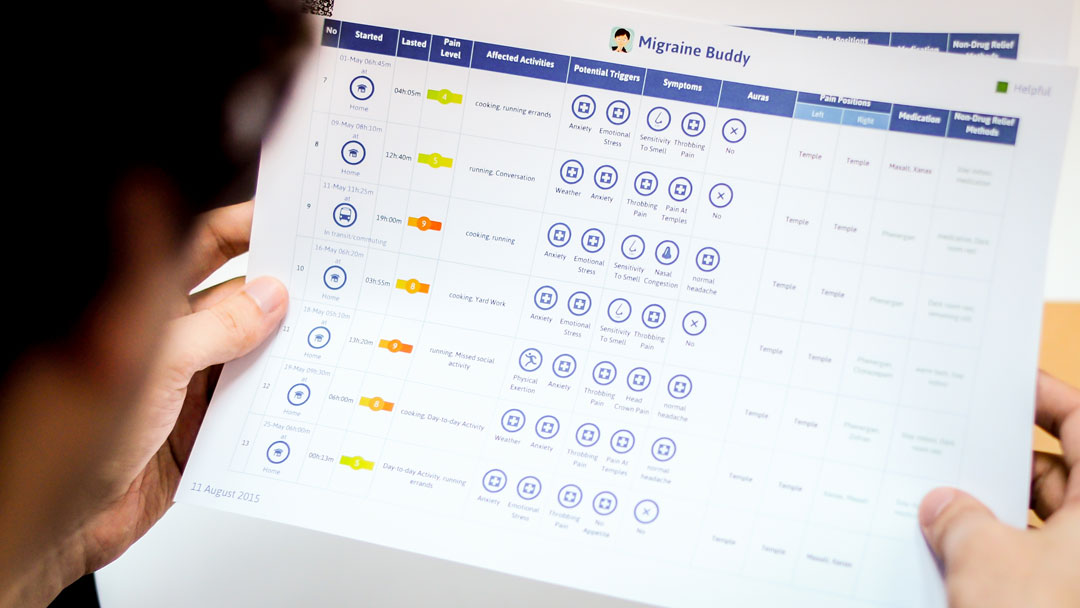 Reviews from our Subscribers